In response to intensifying competition in the AI ​​race, Meta has decided to integrate its AI capabilities into popular platforms like Facebook, Instagram and WhatsApp. At the Meta Connect 2023 event, the company announced the integration of an AI chatbot into WhatsApp, initially limited to users in the United States.
Recent reports from WABetaInfo reveal that the latest beta version of WhatsApp for Android introduces a shortcut button, strategically placed in the 'Chats' section, allowing users to quickly access the AI ​​chatbot without navigating through their chat list.
The new AI chatbot button, placed above the "New Chat" button, is designed to streamline user interaction and make it easier to access chatbot support. Able to answer questions, provide customer support, and facilitate tasks like scheduling appointments, the AI ​​chatbot leverages the latest research on Meta's large language models and the powerful Llama 2 model.
Related Articles
WhatsApp to soon start serving Instagram-style ads, says chats won't be affected for now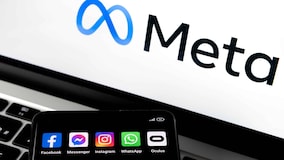 Meta takes on EU 'tyrant' for cracking down on big tech, will fight 'gatekeeper' label
At the Meta Connect event, Mark Zuckerberg demonstrated the versatility of the AI ​​chatbot, allowing users to plan trips, receive recommendations, enjoy witty jokes, settle group debates and serve as a information source similar to other AI models like ChatGPT, Bard or Bing. . Meta highlighted its collaboration with Microsoft's Bing Chat to enhance the chatbot's capabilities, enabling real-time web results.
Notably, Meta's AI assistant introduces an intriguing feature allowing users to generate realistic images from scratch using a simple "/imagine" command, similar to text-to-image generators such as MidJourney and Bing Image Creator. The company emphasizes that these features are provided free of charge.
At the same time, WhatsApp is undergoing improvements, with a new feature being tested for Android beta testers in version 2.23.24.11. This feature allows users to filter and view status updates in a vertical list, simplifying access to disabled status updates.
Some beta testers may also notice a "See All" button that quickly displays a vertical list of their status updates. In this section, users have access to four filters, providing systematic categorization of contact status updates and facilitating comprehensive catching up on shared content without missing any updates.