What do you want to know
Ark: Survival Ascended will offer cross-platform support for mods when the game launches on consoles.
To celebrate cross-platform support, Studio Wildcard and Overwolf will host the ARKathon 2023 mod competition.
Individual creators and game studios can create premium DLC quality mods for Ark: Survival Ascended and win prizes from a $350,000 prize pool.
---
Ark: Survival Ascended, the UE5 remake of Studio Wildcard's popular open-world dinosaur survival game, has faced a slew of delays since we first saw it back in October during an Xbox showcase Partner Preview. While the console version of the game still doesn't have a concrete release date, developers Studio Wildcard is still looking to celebrate the game's support for cross-platform mods by partnering with Overwolf for the 2023 ARKathon mod competition.
The ARKathon will give creators young and old a chance to flex their creative muscles and potentially win a share of the $350,000 prize pool. ARKathon is scheduled to begin on December 5 and run up February 5with creators having the option to participate in one of two available tracks: the Modders track and the Studios track.
Individual creators
The Modders track is for individual creators who want to create custom maps, skins, and other mods for Ark: Survival Ascended. This track will be divided into two categories, one for cards and another for all other creations. Entry is as simple as uploading your mod to CurseForge. Judges will select twelve finalists, followed by a community vote on Twitter/X.
A $10,000 prize will be awarded to the map with the most votes, while the mod with the most votes will win $4,000. Two other maps and four additional mods will also be chosen by the judges to win the same prizes, totaling eight winners and $50,000 in rewards. The Modders track winners will be announced on February 28, 2024.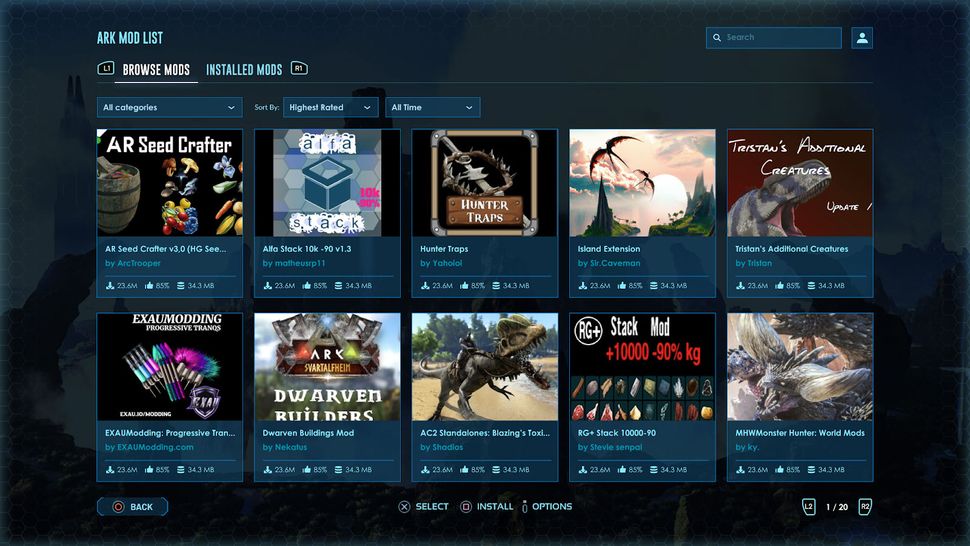 Game Studios
The process of entering the ARKathon competition is a little more complex for game studios. Studio Track participants will be required to submit a short "Kickstarter-style" proposal video to share details about their vision for a DLC-quality mod. The video must showcase the narrative, gameplay, and visuals planned for the premium mod. Studios that submit a playable demo with their video will receive additional consideration.
Two winners will be chosen by a jury, while one winner will be selected by the community, with voting results announced on February 28, 2024. All three winners will receive a $100,000 development grant for their studios.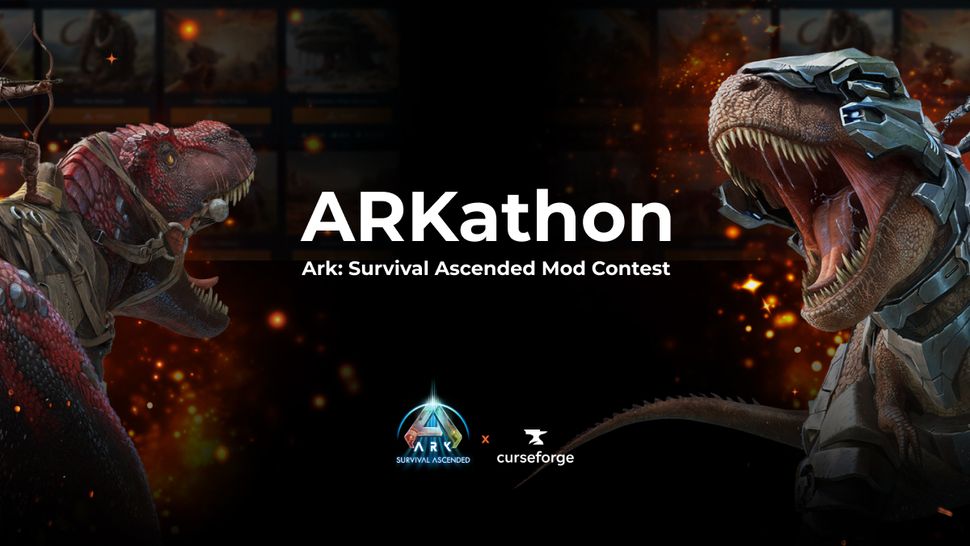 Modding Ark: Ascended Survival
Ark: Survival Ascended uses CurseForge, powered by Overwolf, as a white-label solution for easy mod integration across all gaming platforms. CurseForge benefits from open source SDKs and plugins that allow players to easily discover and install mods. mods in the game, regardless of platform or storefront. Studios have the ability to set policies and guidelines on what is allowed, and Overwolf offers moderation to ensure that content submitted contains permitted and appropriate content. Creators can even monetize the mods they create using CurseForge.
"This competition is not just an opportunity for creators and game studios to help fund their vision of incredible new dinosaurs and locations," said Uri Marchand, CEO of Overwolf. "This is an opportunity for players to see the incredible depth of talent that exists in the ARK and CurseForge modding community. We're excited to celebrate modding through this ARKathon and enable individual game creators and professional game studios to bring their original content and intellectual property to ARK: Survival Ascended.
Ark: Survival Ascended's release date on consoles has fluctuated lately, with Studio Wildcard sharing issues raised during the Xbox certification process that prevented it from releasing during the second week of November. At the moment, there is no set date for Ark: Survival Ascended to launch on Xbox Series X|S consoles, although the developers hope to speed up the certification process to meet the November launch window.
More information on how to enter the ARKathon competition is available on the CurseForge website.