T-Mobile has already announced some wonderful holiday deals that can get you new smartphones and watches for free as well as discounts on new lines and apparently the carrier isn't done yet and might announce a new deal shortly.
According to internal documents seen by The Mobile Report, the new promotion will get you $20 off high-speed internet if you activate a new home internet line. The best part of the offer is that it is not limited to premium plans as all postpaid and business customers with 12 lines or less are eligible. Even subscribers to very old plans such as ONE and Simple Choice can take advantage of the offer.
After a $20 discount on high-speed Internet, the monthly bill will be reduced from $50 to $30. You'll get bill credits with autopay.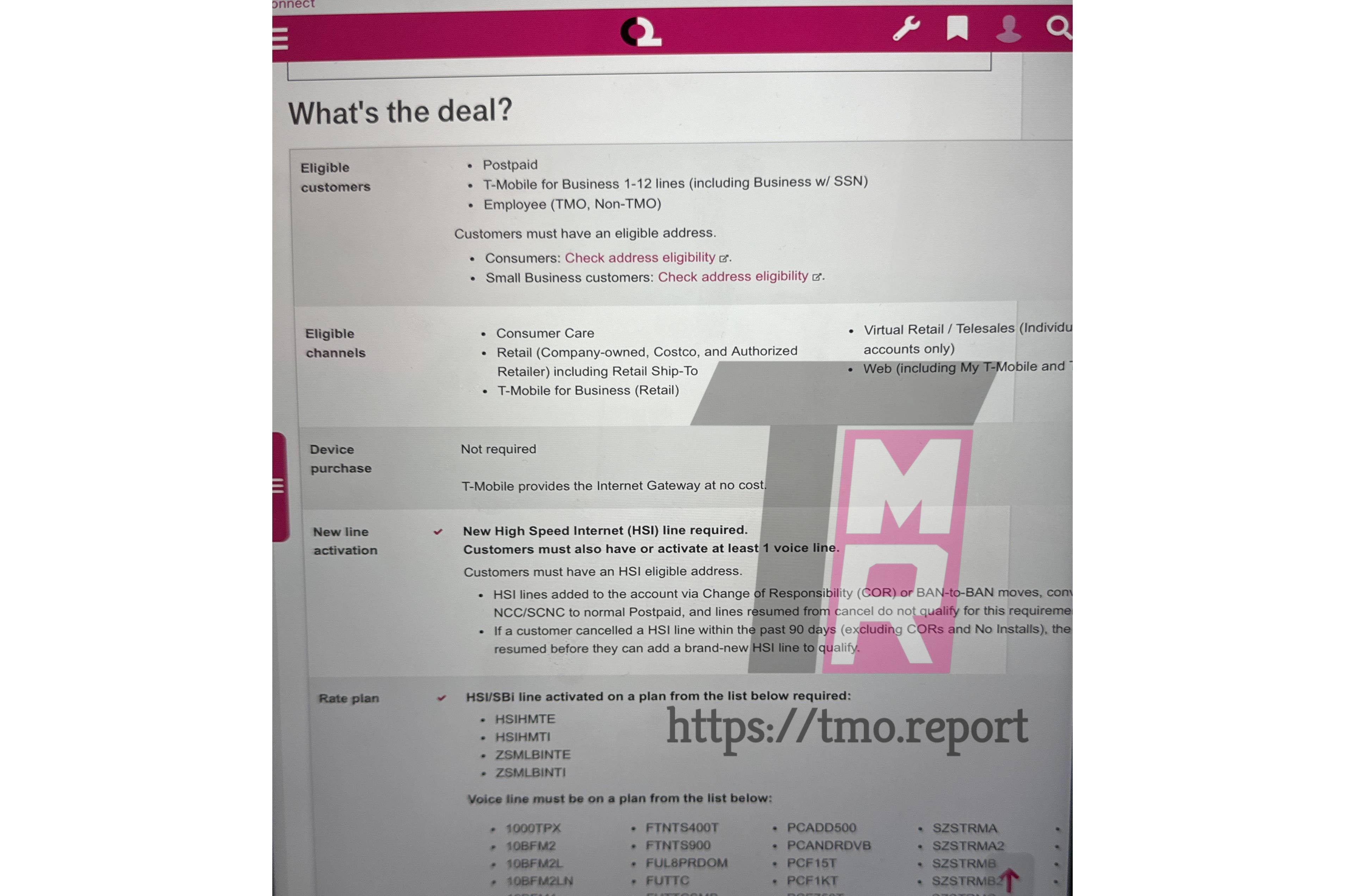 There will be no purchase required as an internet gateway device will be provided to you free of charge.
At this point it's just a leak. According to the official leaked document, this agreement will go live on November 22. You can register both online and in T Mobile retail stores.
That said, since nothing is confirmed at the moment, T Mobile can withdraw it at the last moment or change the details of the agreement. So when it goes live, you will need to review all the details before claiming it instead of assuming it will be exactly like what was described in the report.
The Mobile Report mentioned the possibility that you could stack this high-speed Internet line offer with existing offers, such as the Blink home security promotion, but nothing is certain at this time.
T Mobile may do things that annoy customers from time to time, but every once in a while he comes up with deals that remind us that he really enjoys treating his subscribers.