Gothic stories typically evoke the faded elegance of the interwar period in "Atonement" and "Rebecca" or the dark forces lurking behind 19th-century exteriors in "Crimson Peak" or "Jane Eyre." It's another thing entirely to construct a gothic romance out of Pringles cans, LiveStrong bracelets and other old-fashioned 2000s debris. But that's what makes writer/director Emerald Fennell's "Saltburn" so surprising: there's never any danger of "Downton Abbey"-ifying the English country house in which Oliver Quick (Barry Keoghan) spends a golden summer vacation with his new best friend from Oxford, Felix Catton. (Jacob Elordi).
Fennell captures the power and grandeur of her characters' desires (and the dangerously possessive obsession that accompanies it) while constantly roasting them. While low-rise jeans and mid-length pieces from the late '90s are making a comeback, nothing from 15 years ago is ever cool; the film's music, costumes, set design and color palette take everything that's old-fashioned and blow it up in the ark, dramatic ingredients for Oliver's plans to remain a staple in Saltburn.
"You can have a kind of Caravaggio-style production in the most beautiful room in the world, but it can be lit by a crappy karaoke machine. It's the human thing," Fennell told News. "You can make it funny and evil and baroque because you have this sort of tacit understanding, hopefully, with the audience that this is a glimpse into this dollhouse." It is the film's ability to balance grand compositions with mundane details, the human touches reflected in Saltburn's overpolished paneled walls and cavernous windows, that allows Fennell to construct a sweeping, dark and twisted romance, funny and surprising.
In the videos below, watch how editor Victoria Boydell, Fennell and production designer Suzie Davies found a way to blend the film's tones in an exchange between true romance, twisted passion and merciless comedy – and, in the oscillation between high and low, create a film that feels like a true character study even when things in the English countryside go completely topsy-turvy.
What we see, and the order in which we see it, still matters to a film, but the editing of "Saltburn" is an essential partner in the film's dance between comedy, romance, thriller and even a little horror . Fortunately, by her own admission, editor Victoria Boydell never wants to do anything as boring as being on tone, even throughout a film. Boydell's challenge was to sculpt the cover and performance in such a way that the audience felt like Oliver's world was constantly changing to accommodate Felix's whims. Most of the time, this meant avoiding the richness of the Saltburn estate and emphasizing exactly what makes the characters pathetic or petty – and therefore human.
"Emerald and I felt very deeply that you had to experience Oliver in every detail," Boydell told News. "Even if the drone shots had been magnificent, they could have veered into 'Downton Abbey' territory. So you feel this slight discomfort and hopefully you feel like he's come into this house, which could be pretty terrible.
When Oliver arrives in Saltburn, for example, Boydell says it was important to stay very close to his face and give us just enough ownership that his fear was identifiable and his awkwardness in such a grandiose location palpable. Similarly, Boydell never cuts to the long tracking shot of Felix showing Oliver around the house, because for Oliver the most attractive thing in Saltburn is Felix himself.
In the video above, watch how Boydell handled the film's mercurial tonal shifts in order to make audiences laugh and feel guilty.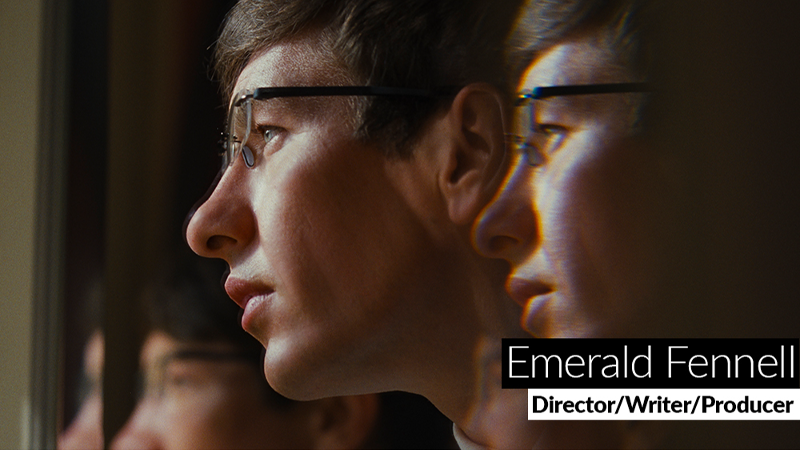 The world of wealthy English country houses is not real. They exist, of course, but as soon as Oliver arrives at Oxford (not to mention Saltburn himself), he is thrust into a swirling vortex of pomp, where the crowds present themselves and the guards as just rich people trying to justify internally violence. of the empire can. In such a space, where everything is a bit of a game that only a chosen few can win, Fennel discovered that the comedy and drama came from emphasizing everyone's humanity.
"The close-ups are so close," Fennell said. "I kept saying, 'Armpit hair!' I was kind of screaming it like a crazy witch in the corners, but I really wanted rashes and teeth. This is important when dealing with humans in a very artificial world. We always thought there must be this incredibly sensual feel to this film.
Shooting on film itself contributes to the sensual feel of "Saltburn," and Fennell seized the opportunity to have an expressionistic scope while still cutting into detail. It's this combination of sensual lighting with armpit hair that gives "Saltburn" its particular charge and created the visual framework for Fennell to switch between tones as Oliver rises and falls and rises in favor with the Catton. "It's an ever-changing power dynamic. The reason (the 1:33 aspect ratio) made this so interesting is that you can physically do it. You'll often watch scenes and when the power dynamic shifts, you'll see that someone is suddenly above another person. You look at what happens between the two things. When it comes to visual power, it's wonderful to be able to do that," Fennell said.
In the video above, watch how Fennell created a classic legal plot by using the language of privileged millennials and constructing frames that convey just how fiery — and embarrassing — the characters are.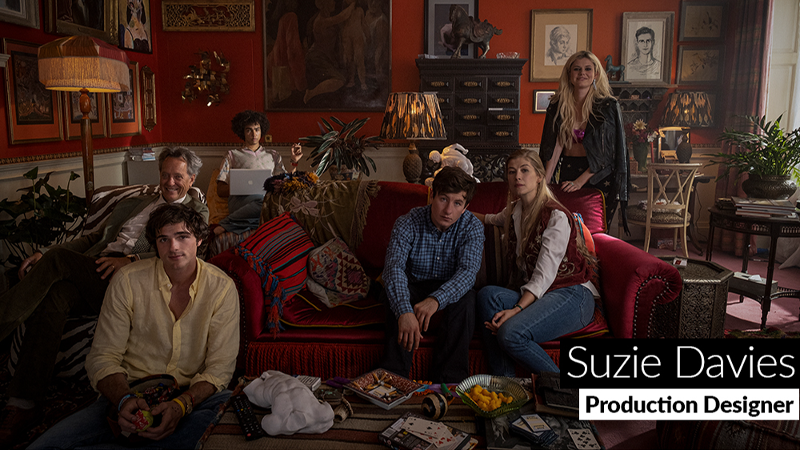 If there's anything that both deglamorizes and romanticizes the characters in "Saltburn," it's the production design. Suzie Davies needed to create imposing splendor for the titular English estate, but sprinkle it with physical evidence that the family living there could never live up to. This involved thinking about Saltburn's (and Oxford's) design as requiring the same kinds of imperfections that Fennell and cinematographer Linus Sandgren found in the characters' faces.
"We talked a lot about smell, taste and texture. Sticky carpets, smelly boys' rooms," Davies told News. "We painted all the woodwork a high gloss gloss. It looks like it's wet.
There is perhaps no more vulnerable human space in all of Saltburn than the bathroom shared between Felix and Oliver's rooms; the way Davies arranges and decorates the space is a great example of how she brings all the spaces in "Saltburn" to wonderful and terrifying life. "The (bathroom) wallpaper looks like the sinew of a body, and then (we have) our two bathroom vanities that are thinking, thinking, thinking. The floor also features this amazing tiled geometric pattern that allows you to see the liquid moving across the floor. And it's so rich to just take a bath in a room this size to look out over the vast expanse of this house that Oliver has his eyes on.
In the video above, watch how Davies transformed a large English country house into a series of settings almost alive with desire, as well as the sinister feeling that something is wrong with them.
---
---
READ MORE CRAFTING CONSIDERATIONS