Is your phone speaker not working, but your headphones are working? It can be very annoying when your speaker stops working out of the blue. In fact, there are a number of software or hardware issues that can cause such malfunctions.
This can be difficult to resolve, especially when you don't understand the cause. Fortunately, I have faced this problem several times and here are the solutions I used to resolve it.
Phone speaker not working but headphones working – Fixes
1. Increase your phone volume from Settings
Android phones have different volume settings for different functions such as alarms, notifications, calls and messages. So you should:
Go to Settings > Sounds & Vibration > Volume.
The volume bars for ringer, media, notifications, and system will be displayed.
Move the slider to the right to increase each of the volumes and see if your speaker is working.
2. Enable phone speakers
Could it be that your phone's speakers have been muted this whole time? Here's how to check:
Go to Settings and search Speakers.
On some Android phones, you can also access Spatial Audio > Speakers.
Move the toggle bar to the right to turn it on.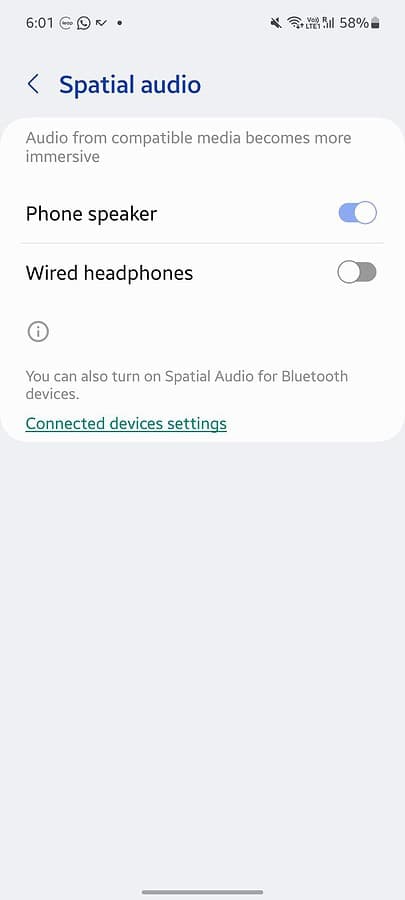 3. Disable custom media volume limit
Does your phone have a custom volume limit set for media? This is a newer feature and you may want to check if it is enabled on your phone:
Move towards Settings > Sounds & Vibration > Volume.
Click on the three vertical dots at the top right of your screen.
Click on Media volume limit.
Check if it is on and click Disabled.
You can also try setting the custom volume limit to maximum.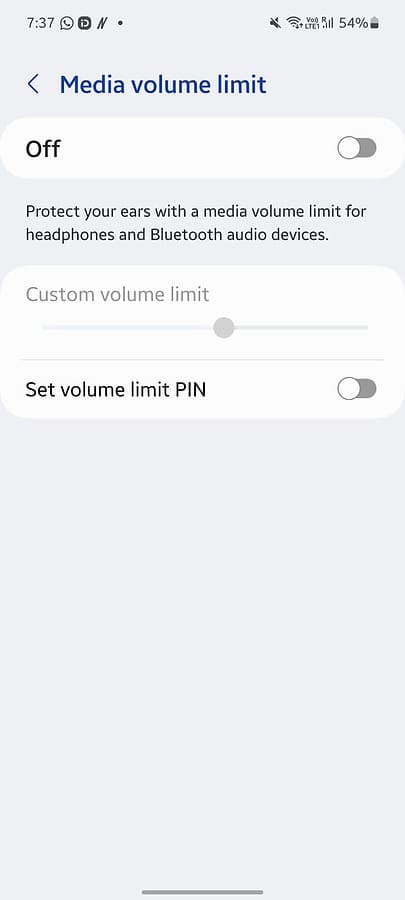 4. Turn off Bluetooth
Is your phone speaker not working because you accidentally connected to a Bluetooth device? Even if it doesn't, it's not a bad idea to rule it out. You should:
Go to Settings > Connections > Bluetooth.
If it's on, check if you're paired with a device and logged in.
Click on the device you are connected to and tap Log out.
You can also turn off the slider and disconnect Bluetooth.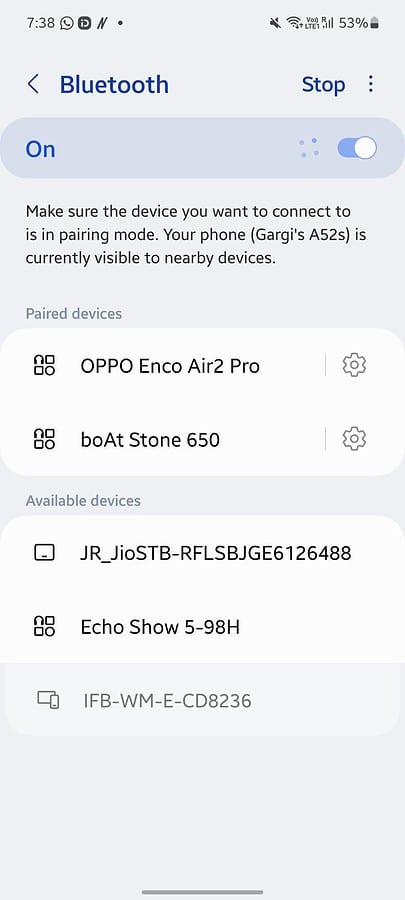 5. Turn off the headphone output
If your phone isn't connected to a Bluetooth device, it might be time to check your headset output. Many new Android models no longer have a headphone jack. However, for those who are still doing it, it might be worth it.
When you unplug your headphones, your Android device may not process the event and still think you have them plugged in. So follow these steps to turn off the headphones: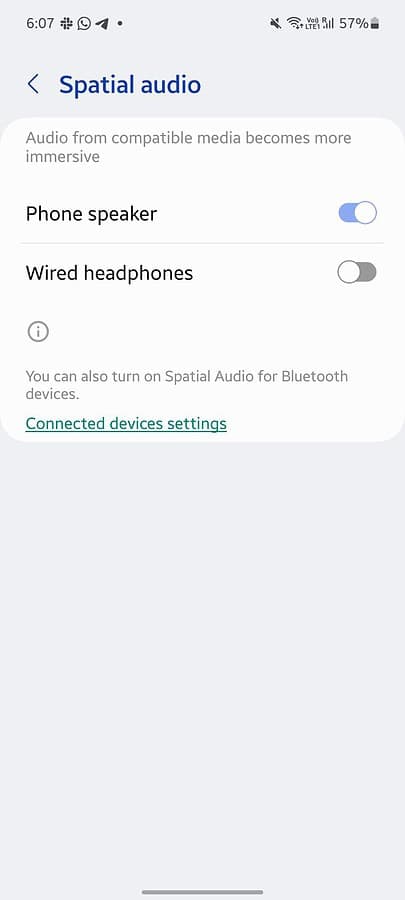 Go to Settings and search Headphones.
Disable Wired headset by deactivating the slider.
This should get your speakers working.
6. Turn off DND mode
Does your Android phone have a DND (Do Not Disturb) mode? You can disable it by following these steps: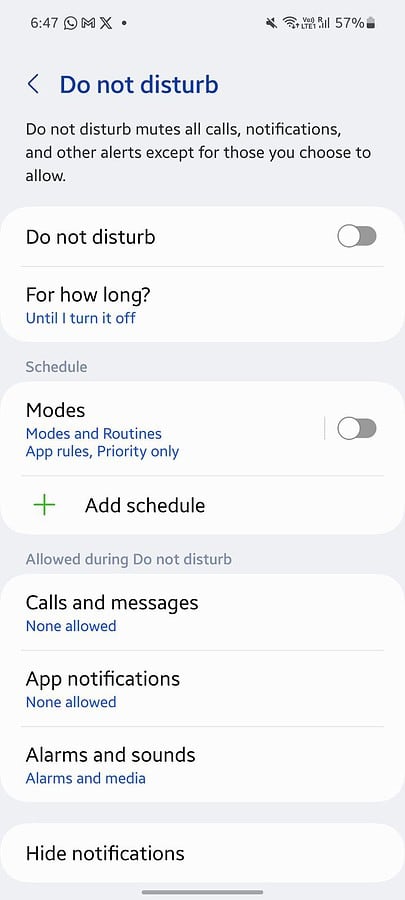 Go to Settings and search Do not disturb.
Turn off the rocker bar.
If you use DND mode regularly, you should have configured modes and routines. Even if you don't remember setting it up, check Fashions and routines in case your phone has triggered a default routine:
Move towards Settings > Do Not Disturb > Modes & Routines.
Disable Fashions and routines entirely by disabling the toggle bar.
Click on Fashions and see if anything is fixed. Change it as you see fit.
You can also go to Routines and check the suggested routines and disable them.
Additionally, you should pay attention to DND schedules. Disable all active DND programs on your phone.
You can also scroll down and check what is allowed during MDN. Most phones offer three options:
Calls and messages
App notifications
Alarms and sounds.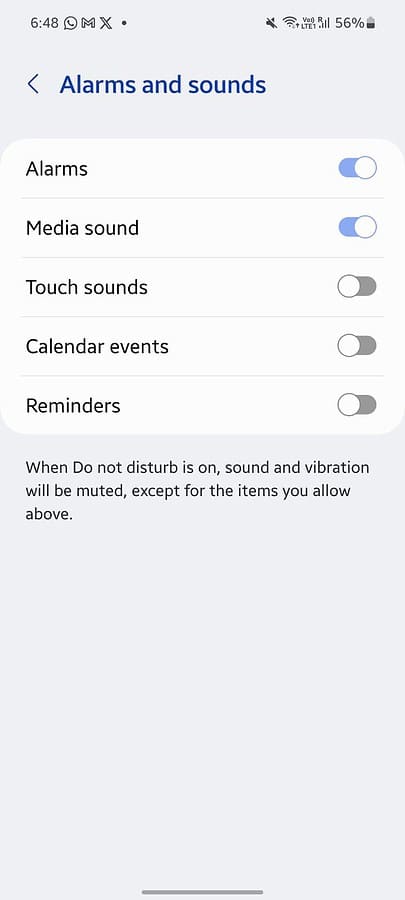 You can click on Alarms and sounds and turn on Multimedia alarms and sounds. If your phone's speakers aren't working because of DND, this should fix the problem once and for all.
7. Reset all settings
If none of these methods worked to fix the "Phone speaker is not working, but headphones are working" issue, it may be time to restart your phone:
Go to Settings > Restart.
Click on Continue.
If your phone doesn't have a restart option, try resetting all settings: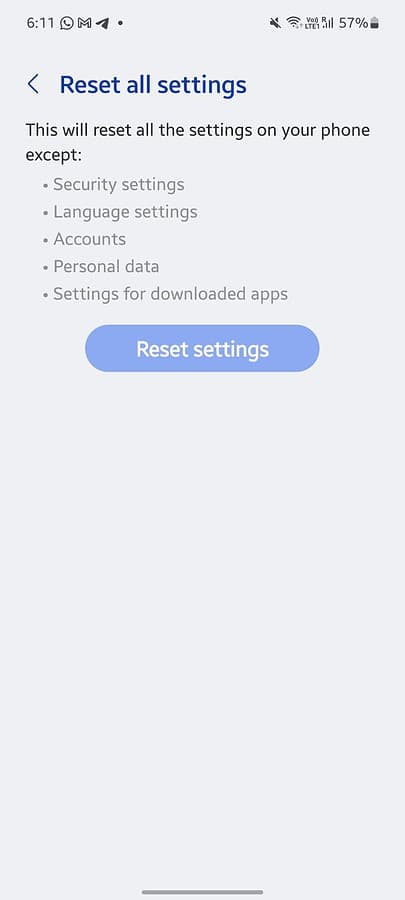 Move towards Settings > General management > Reset.
You can also search Reset if you can't find it.
Click on Reset all settings and press Reset options.
Confirm your pattern or PIN and click Reset Again.
This will reset all settings on your phone related to security, language, accounts, personal data, and downloaded apps.
8. Remove your phone case and clean your speakers
Sometimes this problem occurs due to dust, dirt and grime. If you've checked for software issues, you may want to remove your phone's case and take a close look at your speakers.
Take a soft microfiber and cleaning fluid to wipe the surface clean. If you notice a small object stuck in the area, you can try gently removing it. Or, if you're unsure, it's best to take it to a professional.
9. Check the humidity
Have you recently dropped your phone in water? If your speakers have stopped working after a water accident, humidity may be the cause. If the incident is minor, you can let it dry for a few hours. You can also put it in the rice. Rice absorbs water quickly and can help dry your phone.
I recommend you anyway take it to a professional before water corrupts your phone's motherboard or other components.
10. Perform a factory data reset
What if it's a software issue or a third-party app limiting the normal operation of your phone? In any case, consider performing a full factory data reset on your phone. It will restore your phone to its original state, but will also delete all personal information, user data and software updates.
This is why you should back up important data and personal information previously.
To perform a factory data reset, you must:
Back up all your important data, as suggested above.
Go to Settings > General management > Reset > Factory data reset.
You can also go to Settings and search Factory data reset.
Click on Reset.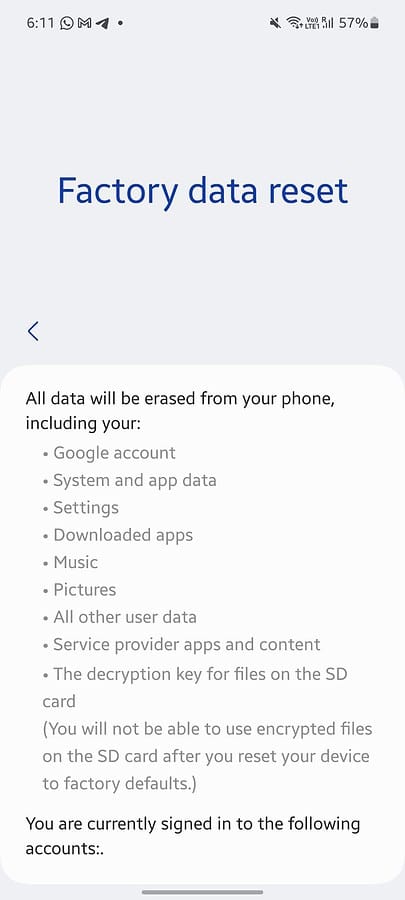 You might also be interested in:
11. Go to a service center
If all else fails, it could be because your phone's speakers are damaged. You will need to replace or repair them. I recommend you to visit the manufacturer's authorized service centers in order to get the best help.
In conclusion
Your phone's speaker isn't working, but your headphones are? This could be due to a data cache issue, hardware issue, or software issue.
You can try turning off all other sound output options, like Bluetooth and headphones. You can also turn off Do Not Disturb modes and programs. If nothing works, I recommend you to backup all your personal data and do a factory data reset.
Alternatively, you can always go to an authorized service center and check for hardware damage.
Please let me know what worked for you in the comments below!