OpenAI was ready for a $90 billion IPO. However, with the ouster of Sam Altman and Greg Brockman, that's not likely to happen anytime soon. As a result, OpenAI staff, who are also its investors, face major financial risk.
Recently, some investors in OpenAI, the creators of ChatGPT, are considering taking legal action against the company's board of directors, according to insider sources cited by Reuters on Monday.
The move follows the board's decision to fire CEO Sam Altman, a move that triggered the potential departure of a significant number of employees.
Sources reveal that affected investors are actively consulting legal advisors to thoroughly review available options. Although the possibility of legal action against OpenAI remains uncertain at this stage, investors are expressing deep concerns about the significant financial risks they face.
Related Articles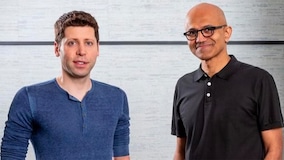 Sam Altman set to join Microsoft and lead major AI project, reveals CEO Satya Nadella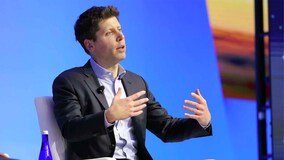 Sam Altman was raising billions in West Asia for the OpenAI chip project. What happens to him now?
For many, OpenAI represents a valuable asset within their investment portfolios, and the perceived instability has led to fears of significant losses following the potential collapse of the highly regarded AI startup.
The situation worsened on Monday when more than 700 OpenAI employees threatened to resign en masse unless the current board of directors is replaced.
The board's decision to fire Altman, apparently due to a "breakdown in communication," was communicated through an internal memo.
What sets this case apart is the unusual position of venture capitalists (VCs). Typically, venture capitalists serve on the board of directors or exercise voting power in the companies in which they invest.
However, in the case of OpenAI, control rests with its non-profit parent company, OpenAI Nonprofit, created with the mission of benefiting humanity rather than prioritizing OpenAI's investors.
Minor Myers, a law professor at the University of Connecticut, pointed out that this unique structure gives employees more leverage than the venture capitalists who played a crucial role in financing their salaries.
As the turmoil unfolds, it's crucial to note that Microsoft owns a 49% stake in OpenAI, while other investors and employees collectively control another 49%.
The remaining 2 percent is owned by OpenAI's nonprofit parent company. Before Altman's withdrawal, OpenAI was close to launching a $90 billion initial public offering (IPO). However, given current circumstances, the likelihood of any board, whether Microsoft or OpenAI investors, pursuing an IPO in the near future seems highly unlikely.