New footage from October 7 shows Hamas terrorists shooting dead two women as they tried to flee the attack on the Nova festival in Israel. Screenshot/X/@Israel
Israel released security camera footage from October 7 showing Hamas terrorists chasing two women, grabbing one of them and grabbing her by the hair before killing her at point-blank range.
The other woman, who appears to be a friend of the deceased, is seen begging for her life, but Hamas gunmen also shoot her dead.
Footage of the brutal crime shared on the South First Responders Telegram channel is proof that Hamas gunmen mercilessly targeted innocent civilians.
Related Articles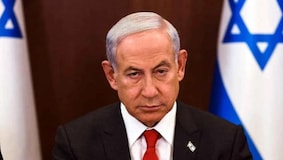 Do not seek to occupy but to govern Gaza, says Israeli Prime Minister Netanyahu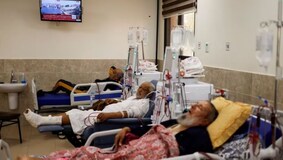 Israel-Hamas war: doctors forced to perform surgeries in Gaza without anesthesia, says WHO
The video was recorded after 7 a.m. on October 7 by security cameras at Kibbutz Alumim, located east of where the Nova music festival was being held, Telegram channel South First Responders reported.
The video also shows a group of people fleeing the music festival arriving at the kibbutz, thinking the place is safe. However, they were attacked by Hamas terrorists armed with weapons, presumably AK-47s.
Sharing the video on X, formerly known as Twitter, the Israeli Foreign Ministry said: "This is a war between good and evil."
Viewer discretion:

A young Israeli woman begs for her life. A moment later, she is shot at point blank range.

New footage from October 7 shows Hamas terrorists executing Israelis who tried to escape from the Nova music festival.

It's a war between good and evil. pic.twitter.com/QPoBjTCDuT

– Israel Israel (@Israel) November 20, 2023
On October 7, armed Hamas terrorists launched one of its deadliest attacks on the Nova music festival near Kibbutz Re'im near Gaza, killing at least 260 people and kidnapping many more. The gunmen attacked the site and mercilessly shot people who tried to escape.
With the contribution of agencies