On November 26, 2008, 10 armed terrorists belonging to the Lashkar-e-Taiba sailed towards Mumbai, triggering one of the most brutal attacks in Indian history. FILE/Reuters
Israel, at war with Hamas, on Tuesday classified the Lashkar-e-Taiba (LeT) as a terrorist organization to symbolize the 15th anniversary of the commemoration of the 26/11 attacks in Mumbai.
"To symbolize the 15th anniversary of the commemoration of the Mumbai terrorist attacks, the State of Israel has included Lashkar-e-Taiba in the list of terrorist organizations," the Israeli Embassy in India said in a statement.
Israel said the listing was done by them without any request from India.
Related Articles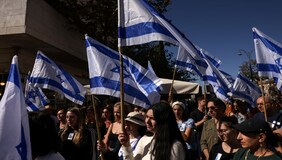 Israel remembers victims of October 7, one month after Hamas attack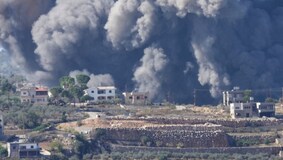 "The enemy will pay the price": Hezbollah warns Israel against civilian deaths
"Although not requested to do so by the Indian government, the State of Israel has formally completed all necessary procedures and met all required checks and regulations to include Lashkar-e-Taiba in the Israeli list of illegal terrorist organizations. ", declared the Israeli embassy.
Why has Israel classified LeT as a terrorist organization?
Israel explained its decision to list LeT as a terrorist group, stating that while it "only lists terrorist organizations that actively operate against it within or around its borders, or similarly than India – those globally recognized by the United Nations (UN) Security Council. Security Council) or the US Department of State; The Israeli Defense and Foreign Ministries have worked together in recent months to secure a rapid and extraordinary registration of the Lashkar-e-Taiba organization on this date, to highlight the importance of a Unified Global Front in the fight against terrorism.
"Lashkar-e-Taiba is a deadly and reprehensible terrorist organization responsible for the murder of hundreds of Indian civilians and others. His heinous actions of November 26, 2008 still reverberate forcefully throughout all peace-seeking nations and societies," the Israeli embassy said.
"The State of Israel extends its sincere condolences to all victims of terrorism as well as survivors and bereaved families of the Mumbai attacks, including those in Israel. We are united with you in the hope of a better and peaceful future," the Israeli embassy added.
A total of 166 people, including six Americans, were killed and 238 others injured in the 2008 Mumbai terror attacks, in which 10 Pakistani terrorists laid siege for more than 60 hours, attacking and killing people at iconic locations and major players in the financial capital of India, Mumbai.
The attackers also targeted Chabad House, a Jewish community center in Mumbai.
The decision to designate the LeT as a terrorist organization comes against the backdrop of the ongoing conflict between Israel and the Palestinian terrorist organization Hamas.
This is a developing story. Refresh for more updates.