When it comes to PC gaming, nothing is more important than finding the right mouse to play with. They should be comfortable to use and responsive so gamers can enjoy their favorite PC games to their fullest potential. A perfect example is the HyperX Pulsefire Haste 2, a gaming mouse that is lightweight and reliable to use, has plenty of control customization options and comes with either a wired or wireless model.
However, the Pulsefire Haste 2 tends to carry a fairly high MSRP: $59.99 for the wired version and $89.99 for the wireless version. Luckily, Amazon and Best Buy are currently having a Black Friday sale for the HyperX Pulsefire Haste 2, where you can purchase either the wired or wireless version for 33% off their original price.
More Black Friday deals
Why should I buy the Pulsefire Haste 2?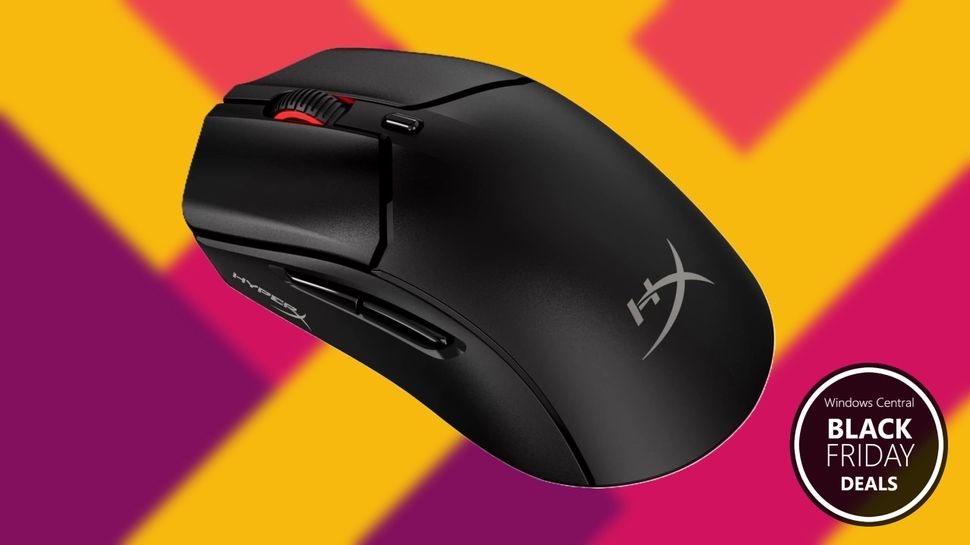 Our own HyperX Pulsefire Haste 2 review by Rebecca Spear described it as an ideal choice for PC gaming. It has a simple, elegant and lightweight design, comfortable to hold and does not require too much strength to move. It also comes with rubberized grip tape and smooth PTFE pads if you want to make it even smoother and improve grip further.
On the technical side, the Pulsefire Haste 2 features very responsive sensors, RGB lighting, and six buttons with precise input reliability. If you want to change the mouse functions, you can download the HyperX NGENUITY app. This will allow you to customize the polling rate sensitivity, each button designations, macro settings, and RGB lighting settings to your liking.
Currently, the HyperX Pulsefire Haste 2 gaming mouse is having a fantastic Black Friday discount on Amazon and BestBuy. The normally high prices for the wired and wireless versions have dropped from $59.99 (wired) and $89.99 (wireless) to $39.99 (wired) and $59.99 (wireless), respectively.
So, if you are looking for one of the best gaming mice for playing the best PC games with precise controls and comfortable ergonomics, then hurry up and capitalize on this sale.