Palestinian terrorist group Hamas. Reuters.
Hamas has threatened to repeat the October 7 attack on Israel. In addition, the Palestinian terrorist organization also incites people in the West Bank to attack Israelis and participate in terrorist activities.
According to a report from Namethe West Bank branch of the Hamas student organization published a message calling on the population to imitate the October 7 attack.
The terrorist organization also published a graphic showing terrorists, with their faces covered, crossing a fence and attacking an Israeli town.
Related Articles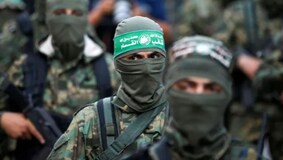 'They will grow up and become soldiers': Hamas terrorist reveals why he killed Israeli children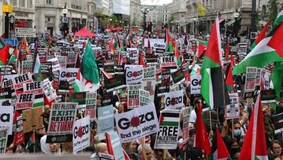 Israel vs. Hamas: The West wakes up to micro-wars as Ivy League universities sell their souls for Arab money
"The settlements are our targets. Let us take them by storm, (operating) alone or in groups, and let them taste the power of our resistance," reads the text accompanied by the graphic shared by the Islamic Bloc.
The messages were shared by Hamas on Telegram channels in which the terrorist organization also asked residents of the West Bank to storm Israeli localities within their reach to imitate the October 7 attack and also incite terrorism and provide operational advice to carry out effective attacks. .
In another post, shared recently on Telegram, Hamas wrote: "Deadly ambushes await you. »
The graphic accompanying the message showed armed terrorists preparing to attack an Israeli town, with the text: "You have no security. Most of our resistance fighters are watching for you. The West Bank is not a playground for settlers."
However, on Tuesday, November 21, Hamas leader Ismail Haniyeh said his organization was close to reaching a truce agreement with Israel.
"We are close to reaching an agreement on a truce," Haniyeh said in a message on Telegram.
Negotiators worked to reach an agreement allowing the release of around 240 hostages, most of them Israeli, captured on October 7, during the surprise and unprecedented attack on Israel, the deadliest in its history.
Intense negotiations are underway under the mediation of Qatar, where Hamas has a political office and where Haniyeh is based.
On Sunday, Qatar's prime minister said a deal to release some of the hostages in exchange for a temporary ceasefire depended on "minor" practical issues.
The next day (Monday), US President Joe Biden said he believed a deal to release the hostages was reached.
With the contribution of agencies