Tesla is initially expected to invest around $2 billion in its manufacturing plant. Additionally, the company aims to increase its purchases of auto parts in India, potentially up to $15 billion. Tesla could also explore the possibility of manufacturing its batteries in India
It appears that Tesla is set to enter the Indian market in 2024, first through imported cars and then later selling Indian-made Teslas.
India is reportedly close to finalizing a deal with Tesla Inc. that would allow the Elon Musk-led automaker to import its electric cars into the country starting next year and potentially establish a manufacturing plant in over the next two years, according to a report. » by Bloomberg, which cites sources close to the Indian government's discussions with Tesla's Indian team.
The announcement of this potential deal is expected to be made at the Vibrant Gujarat Global Summit in January, according to insiders.
Related Articles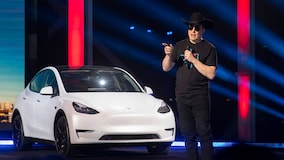 PMO beats Tesla factory in India at earliest, approvals will be accelerated by January 2024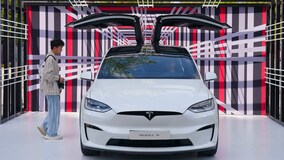 Indian government plans to reduce import taxes and other duties on imported electric vehicles for Tesla
Gujarat, Maharashtra and Tamil Nadu are considered potential locations for Tesla's manufacturing plant due to their established electric vehicle ecosystems and export capabilities.
As part of the deal, Tesla is expected to commit to initially investing a minimum of around $2 billion for the manufacturing plant. Additionally, the company aims to increase its purchases of auto parts in India, potentially reaching $15 billion. To reduce costs, Tesla could also explore the possibility of manufacturing some batteries in India.
Although no final decisions have been made and plans could undergo changes, the potential deal represents a significant shift in Tesla's expansion strategy. Tesla CEO Elon Musk previously expressed the company's intention to make a "significant investment" in India, with plans to visit the country in 2024.
The move to enter the Indian market aligns with Tesla's global strategy and comes as India, led by Prime Minister Narendra Modi's government, seeks to boost domestic manufacturing of electric vehicles and encourage the widespread adoption of cleaner transportation. Despite India's efforts, the country's electric vehicle market has faced challenges, accounting for only 1.3% of total passenger vehicles sold last year.
Tesla's entry into India could prove to be a significant boost for the company as it taps into the growing demand for electric vehicles among the country's aspirational middle-class consumers. To date, Tesla has manufacturing facilities in the United States, China and Germany.
The negotiation process has not been without hurdles, with Tesla facing high import duties that have deterred direct imports into India. However, if the deal goes through, locally manufactured Tesla cars could potentially cost as little as $20,000, making them more accessible to the Indian market.
Minister Piyush Goyal, who recently visited the Tesla factory in Fremont, California, indicated in September that Tesla plans to nearly double its purchases of auto parts in India to $1.9 billion this year, a significant increase compared to the billion dollars worth of coins coming from the country. the previous year.
While Tesla and India have faced challenges and disagreements, including Musk's criticism of import taxes and India's electric vehicle policy, recent dialogues suggest a willingness to find ground agreement. India would consider reducing import taxes for international electric vehicle manufacturers for a period of five years if they commit to establishing local manufacturing facilities.