Shah Rukh Khan, Nayanthara and Deepika Padukone Jawan which also stars Priyamani and Sanya Malhotra and directed by Atlee, grossed over Rs 600 crore at the box office and was a huge blockbuster. The extended cut of the film is now streaming on Netflix and it has already become the most watched film in India.
Shah Rukh Khan reacts
Talking about the same, the superstar said, "I am delighted to share that Jawan is the most watched film in India on Netflix. Releasing the extended version was our way of expressing our gratitude to our fans for their unwavering love and support of the film. The overwhelming response we received from Netflix audiences only reaffirms the brilliance of Indian cinema. Jawan is not just a film, it is a celebration of storytelling, passion and the vibrant spirit of our cinema and I couldn't be more proud of its success on Netflix.
Related Articles
Did you know that Shah Rukh Khan received his first paycheck of Rs 50 at a Pankaj Udhas concert?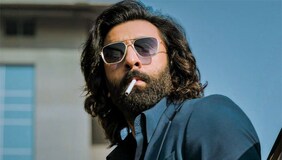 Animal: Ranbir Kapoor's film gets wider release than Shah Rukh Khan's 'Jawan' in North America, blocking 888 screens
'Jawan' is a Red Chillies Entertainment presentation directed by Atlee, produced by Gauri Khan and co-produced by Gaurav Verma. The film was released theatrically worldwide on September 7, 2023 in Hindi, Tamil and Telugu.
Jawan 2 on the cards?
Those who saw Jawan, observed a reason behind the potential sequel to the pan-Indian biggie. He speaks intelligently about the second part of his conclusion, where SRK's character Azad receives an envelope regarding his next mission. Interestingly, it comes with a special appearance, which furthers speculation about a sequel. Well, if this comes true, it will be interesting to see how the makers will present the second part of this larger-than-life thriller to the audience.
Jawan garnered unanimously positive reviews from moviegoers. Firstpost gave the film 4 stars and wrote, "Atlee, known to be a mass director, gives the audience exactly what they want. He and our favorite SRK know exactly how to bring the audience back to the cinemas. They provide what the audience demands, which is a real masala pot with hidden meaning. I won't say it was SRK's best performance, Pathan It was probably better. But the finesse with which he wears his age is remarkable. Once again, it's different too because he plays several characters.