The 2023 World Cup, hosted entirely in India, set the record for the highest number of spectators in stadiums over the six weeks.
The official attendance for the 2023 ODI World Cup final between India and Australia at the Narendra Modi Stadium was a record 92,453. The official capacity is announced at 1.3 lakhs. P.A.
The 2023 Cricket World Cup in India not only broke the record for concurrent viewers on a live streaming service, but it also crossed the viewership mark. A total of 12,50,307 fans passed through the turnstiles during the six-week tournament in India that concluded in Ahmedabad on Sunday. He broke the previous record of 10,16,420 recorded during the 2015 World Cup in Australia and New Zealand.
The record was looming on the horizon when the figure crossed 10 lakh spectators during the match between South Africa and Afghanistan in Ahmedabad earlier this month. The record was easily achieved after over 90,000 fans attended the final between India and Australia at the Narendra Modi Stadium.
The 2015 World Cup was the second most attended in World Cup history, while the 2019 edition, hosted in England and Wales, attracted 7,52,000 fans.
Related Articles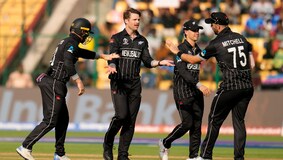 'Even Qudrat Ka Nizam can't save us': Pakistan fans heartbroken after New Zealand virtually enter World Cup semi-final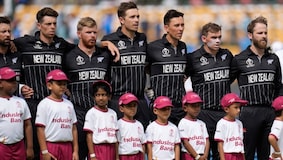 World Cup 2023: How rain can act as party animal for New Zealand and help Pakistan qualify for the semi-finals
The final also witnessed record digital viewership on streaming service Disney+ Hotstar with 5.9 crore tuning in to the match at the same time.
Australia won the 2023 World Cup after beating India by six wickets. With this, Australia, led by Pat Cummins, won the title for a record sixth time. Travis Head won the Player of the Match award in the final and Virat Kohli won the Player of the Tournament award.